We offer tree pruning and tree trimming services in Dublin and Co. Wicklow, Ireland. Call 085 177 5500 or contact us for a free quote.
In arboriculture to 'prune' trees means to remove diseased, unproductive or unwanted portions from them. Nine times out of ten, the goal of your typical Dublin homeowner is to increase light into their home or garden. Reduction of a trees height and spread can help resolve issues of poor light.
Tree surgeons make use of pruning techniques to reduce the size of trees. Preserving the shape and form of a tree is a primary objective of our work. Similarly some trees can grow unruly, sporting long stems or branches which look out of place and a good haircut can often restore their visual appearance.
Pruning Cuts
A correctly made pruning cut should heal over time. Gradually, with each passing year, the open wound will seal over until the exposed heartwood is no longer visible. All that remains of a compartmentalised wound is a slight protuberance or bulge or in the cases of softer woods, a dimple.
Improperly pruned trees may be unable to compartmentalise the wounds. For instance, if the wound is too close to the stem or too far up the branch, compartmentalisation may not take place or may take considerably longer than normal to seal the wound.
Wounds which remain open can allow wood decay insects or their larvae, fungal spores and other biotic pathogens to enter the tree, risking colonisation of larger areas of heartwood and cellular decay of important structural tissue.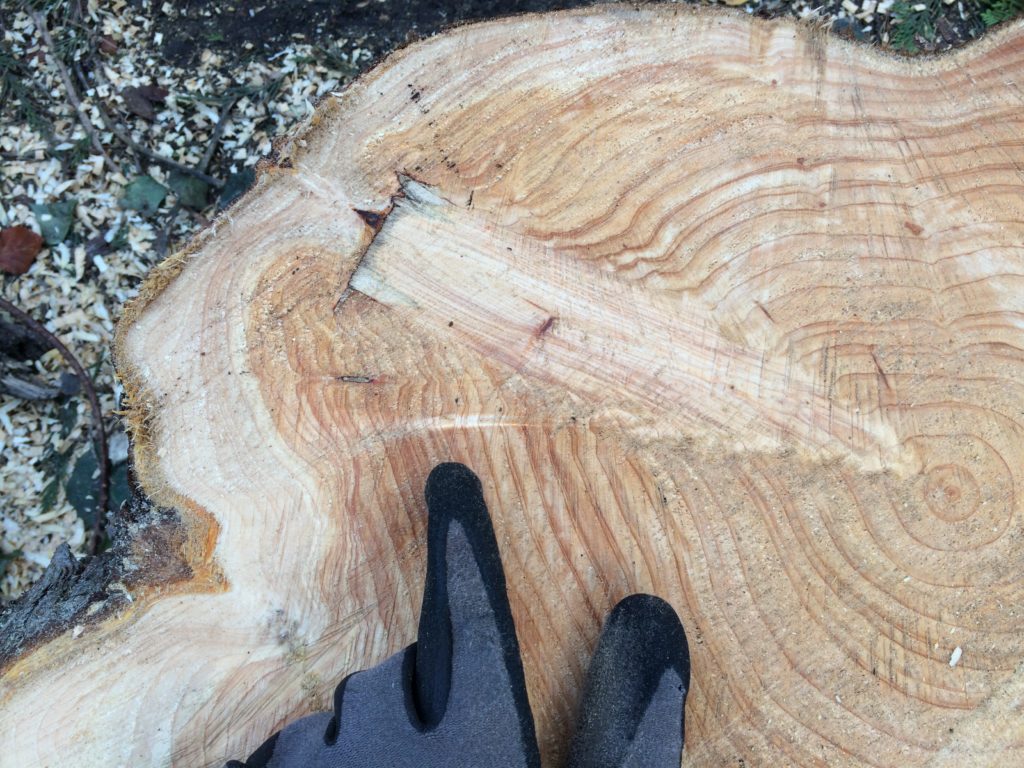 Crown Reduction
With a crown reduction for example, my goal is to reduce the size of the tree in a balanced fashion while striving to preserve it's basic form. In ideal circumstances the end result shouldn't impact too greatly on the overall aesthetic of the tree's original form.
Of course ideal circumstances don't necessarily reflect how a tree may have grown in reality. Thus achieving a symmetrical result is not always practical. It's easy to appreciate this when you consider all the different variations of tree shape and size. We still make an effort to achieve as balanced and symmetrical a result as possible.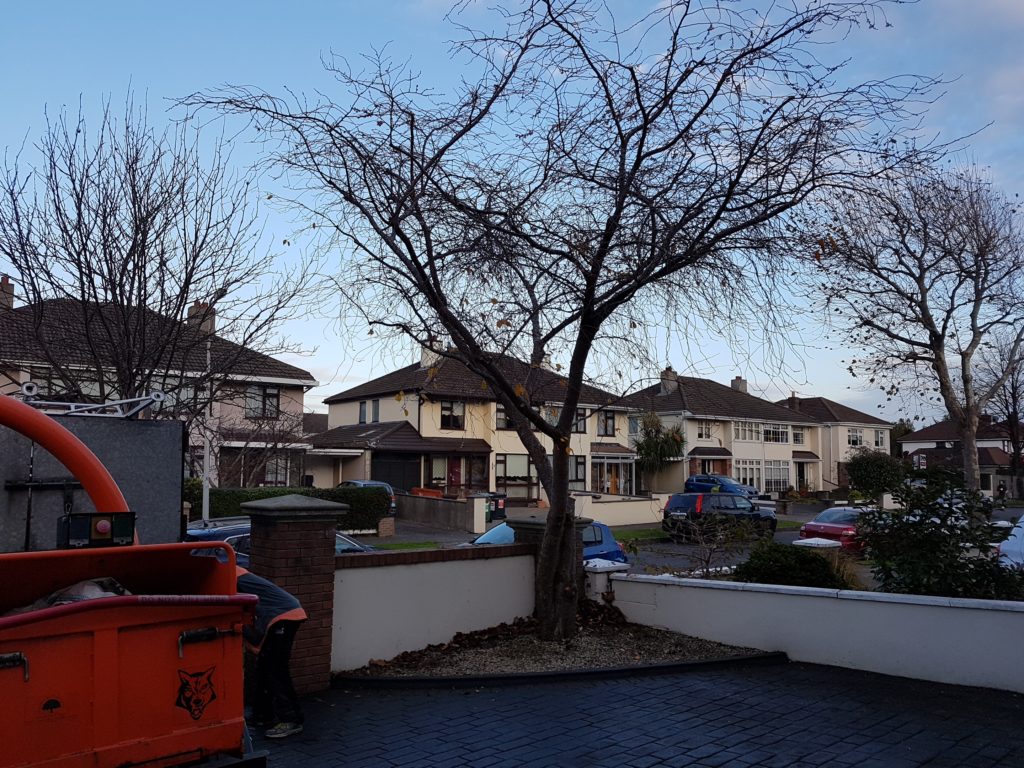 Additional Notes On Properly Pruning Trees In Ireland
In arboriculture, pruning is the practice of removing diseased, non-productive or otherwise unwanted portions from a tree. If performed incorrectly or poorly the regenerative portion of the branch may be unable to properly compartmentalize the wound. In turn the wound remains open, acting as a port of entry for decay bacteria, spores or wood eating insects to enter. Fungal colonization, decay of vital heartwood tissue and over time, structural destabilization are likely and undesirable events to follow.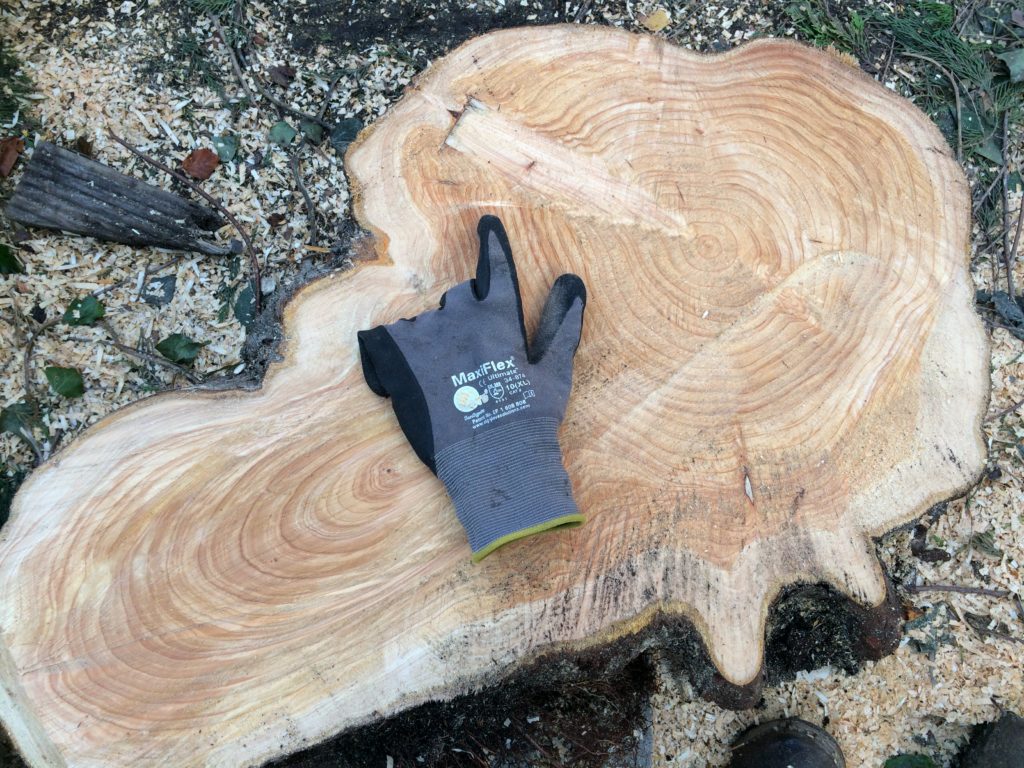 Improper Pruning
Pruning trees incorrectly or during the wrong stage of their growth cycle may stress a tree into a state of vigorous reactive regrowth, tree decline and in the worst cases, tree death. At times it can be OK to prune some hardier tree species more aggressively throughout the year. Other trees will require attention during the dormant season and other trees again will require pruning at different times of the year.
In Ireland, dormancy occurs in the winter months generally between late November to early spring. Contact a reputable Dublin tree surgeon for advice on how and when to prune your tree properly. Contact us or call on 0851775500 to find out more.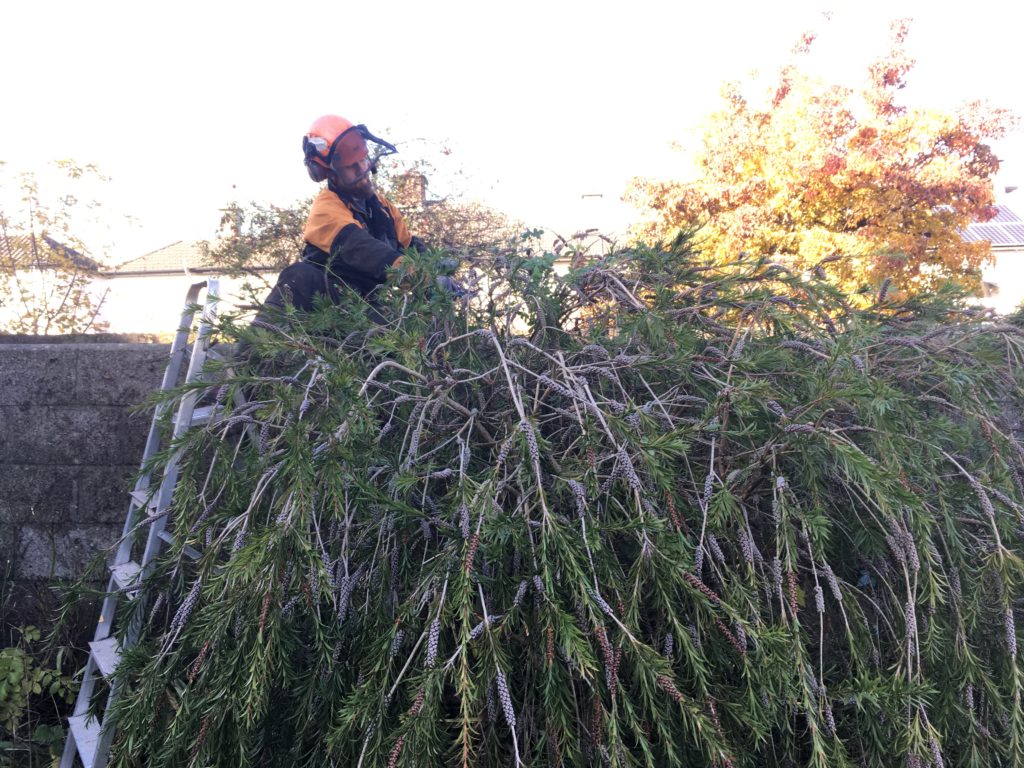 The correct time of year to prune trees in Ireland varies with differing species of tree. It's best to consult with a reputable Dublin based tree service provider such as Crown Tree Services to avail of advice in relation to pruning.
Call now and be confident that our tree pruning is completed using only correct tree cutting techniques. With rare exceptions tree pruning should always help facilitate rapid compartmentalization of wounds, which in turn lessens risk of wood decay pathogens entering the tree. Extensively decayed tissue can compromise tree health and stability.
Tree Pruning in Dublin and Co. Wicklow
We are professional tree surgeons that provide tree pruning and tree trimming services to the wider Dublin area and north Co. Wicklow. Our main areas of service are Dublin 14, Dublin 16, Dublin 18, Balinteer, Bray, Blackrock, Booterstown, Cabinteely, Carrickmines, Cornelscourt, Dalkey, Deansgrange, Delgany, Dundrum, Dun Laoghaire, Enniskerry, Foxrock, Goatstown, Glasthule, Glenageary, Greystones, Killiney, Kilternan, Kilmacud, Monkstown, Sandyford, Shankill, Stepaside and Stillorgan. If you are outside the Dublin area and need a tree surgeon, we will do our best to provide a timely site visit and quote.